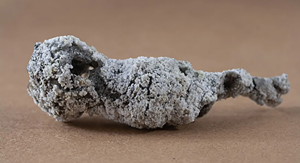 Photo Courtesy: Fox Weather
After lightning struck in New Port Richey, Florida, a geoscientist, Mathew Pasek, discovered that a new phosphorous material was formed as a result. This new phosphorous material led to an entirely new mineral group to be studied and understood by several expert geologists. Professor Pasek urges us to understand the impact of energy that lightning can create so that we can properly grasp how damaging and dangerous lightning strikes can be.
In this article, Cassidy Delamarter explains how lightning and other high-energy events can create chemical reactions that are capable of forming new materials. To learn more about this rare event, read the article below!
See the newly discovered fossilized material left behind by a Florida lightning strike
Northeast Lightning Protection has been installing lightning protection equipment, including lightning rods in Connecticut (CT), Massachusetts (MA), New York (NY), Rhode Island (RI), New Hampshire (NH) and Vermont (VT), since 1976.
Northeast Lightning Protection, a Connecticut (CT) based company, provides the most advanced commercial and home lightning protection systems according to the codes of Underwriters Laboratories, Inc. 96A, Lightning Protection Institute 175, and National Fire Protection Association 780.
For a free estimate, contact New England's #1 lightning protection company, Northeast Lightning Protection.
Northeast Lightning Protection LLC
10 Peters Road
Bloomfield, CT 06002
Tel: (860) 222-0643